"UPDATE"
Dec 7th, 2023
"Currently taking orders" 
Current price $6.75 per pound as of 1 May 23
If you have been considering buying local beef that is completely organic, antibiotic and hormone free, then this is your opportunity to purchase some amazing Premium Angus Beef
         "Thank You for visiting our site, and a special thank you to all of our return customers, we are extremely proud of our product and all of our customer praise"
Primal Cuts
Chuck Roast
Shoulder Roast
Sirloin Tip Roast
Rump Roast
Rib steak
T-Bone
Round Steak
Sirloin Steak
Ground Beef
Beef Ribs
Brisket
Etc…
 Specialty Cuts
The Specialty cut section of your order has the same cut availability as the Primal cuts with the option to add special cuts not normally included in the primal cuts. You may order the specialty cuts below at no additional charge.
Rib-eye, Filet, New York Strip, Flank Steak, Skirt Steak, Stew Meat, Tenderized, Tips, Liver, Tongue, Heart, Oxtail, Beef Bones and Soup Bones, Etc…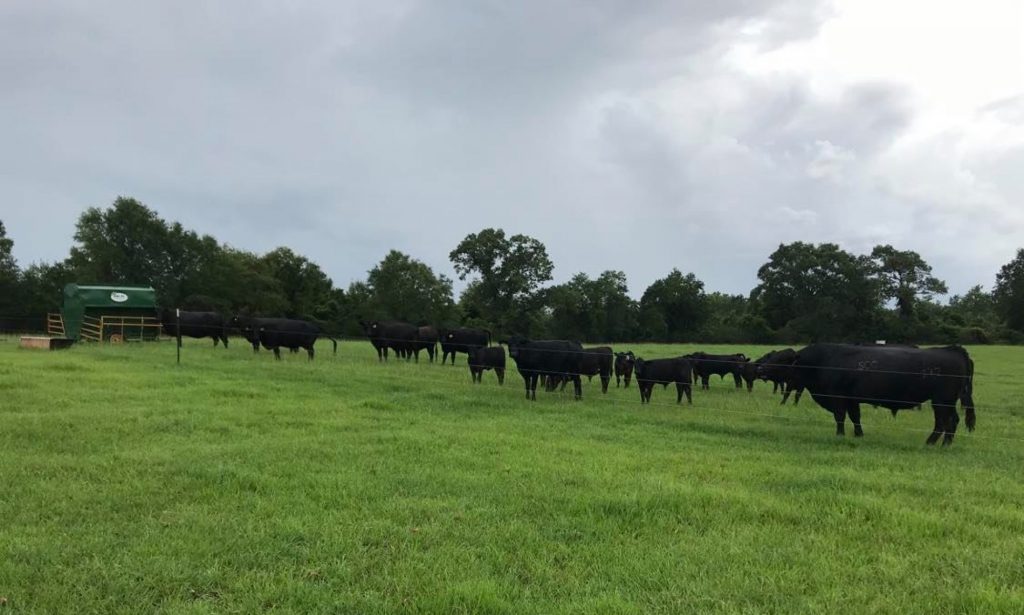 We require Non-Refundable deposits on all orders, total beef cost per selection is based on a 1100- 1250/lb. animal that will have an estimated 600-725 lb. Hot Hanging Weight priced at $6.75/lb. after initial processing (Slaughter). The processor fees are paid separately to the processor when you pick up your order. Thank You. 
Final balance due minus the deposit is required after slaughter and the notification of the hot hanging weight. Once processing is complete, you will pick up your order directly from our local processor.  1/4's are no longer available due to the sheer volume of orders, many of our customers split a side with a friend or family member.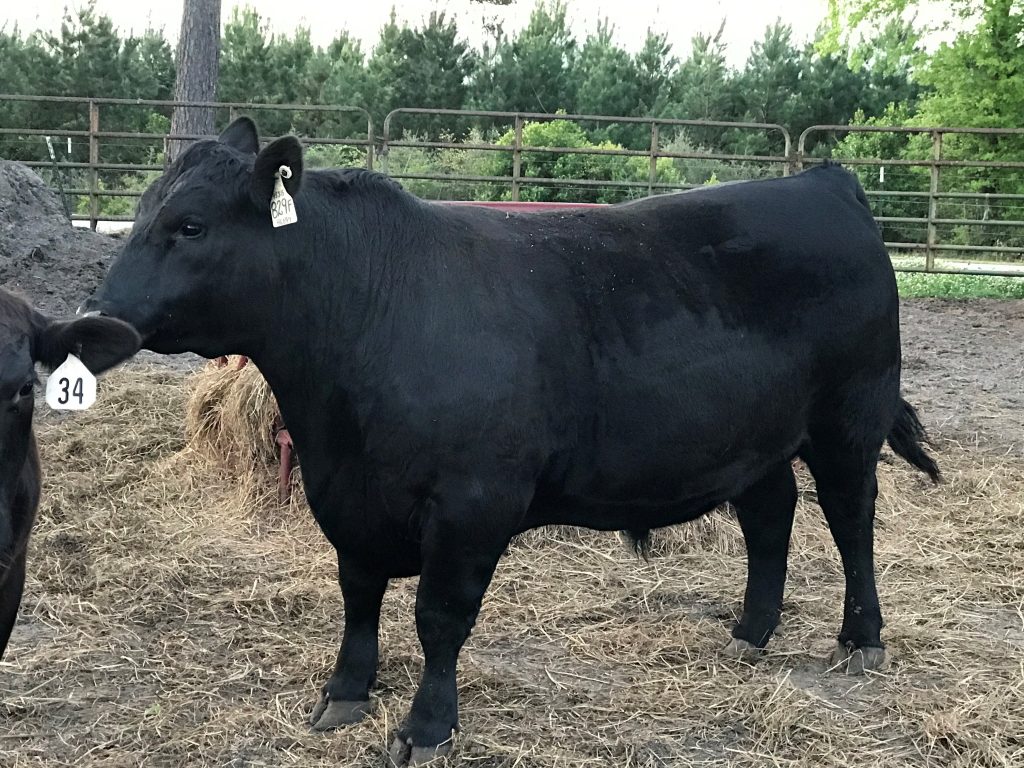 Deposits for portions:
Whole =     $1600.00
       1/2 =     $800.00
Total approximate cost based on 600 pound hanging weight animal
Whole = $4050 @ $6.75/lb.
1/2 = $2025 @ $6.75/lb.
Processor fee's are not included, and paid separately to the processor upon order pickup.
The Initial deposits will be deducted from the Total cost of the portion ordered, we require our customers to have a vested interest in their animal portion prior to finishing.
What Does This All Mean?
As an example, let's say you are ordering a side of beef from an animal with a live weight of 1,100 lbs. and a hanging weight of 600 lbs. The hanging weight of the side you are receiving is 300 lbs. Your total cost, assuming a $7.25 (total with processing included) price per pound of hanging weight would be $2175.00, (300 lbs. x $7.25). Assuming a yield of 60% the actual weight of the beef you would receive should be around 180 lbs. (300 x .60). 
To complicate things more, let's also say you are splitting the side among four friends (including yourself) giving each person an eighth. Everyone wants to know what they will have to pay and how much meat they will actually receive. What each 1/8 share will pay is easy, $2175.00 divided by 4 which equals $543. Then, to calculate the boxed weight of any of the eighths, just divide the 180 lbs. of take-home weight by 4 and each eighth share will receive about 45 lbs. of meat to put in their freezer. Cuts of beef aren't widgets so the actual weight of each of the eighths will vary somewhat.
There are approximately 90-120 lbs. of cut and vacuum sealed beef per quarter. Roughly 25% of the meat is steaks, 25% roasts, and 50% ground beef. You need 8-10 cu. ft. of freezer space per half.
To compare this with what you are paying for retail cuts of grass-fed beef in the store, you can translate it to a price per pound of meat received by dividing the price per pound of hanging weight by the yield percentage. 
Since this includes everything from ground beef to the more expensive steaks, I think you will find it works out very favorably compared to most retailer's prices for grass fed and grain finished beef, especially since we only sell Premium Registered Angus Beef, you will not find Beef like ours in any retail store. Also due to our superior genetics, our animals tend to yield higher than 60%, so you will usually get a higher beef yield which will reduce your overall finished price/pound.
These calculations are not exact, they are provided to help our customers with an estimate of cost and yield, it is impossible to estimate weight and cost's accurately because each animal is a little different.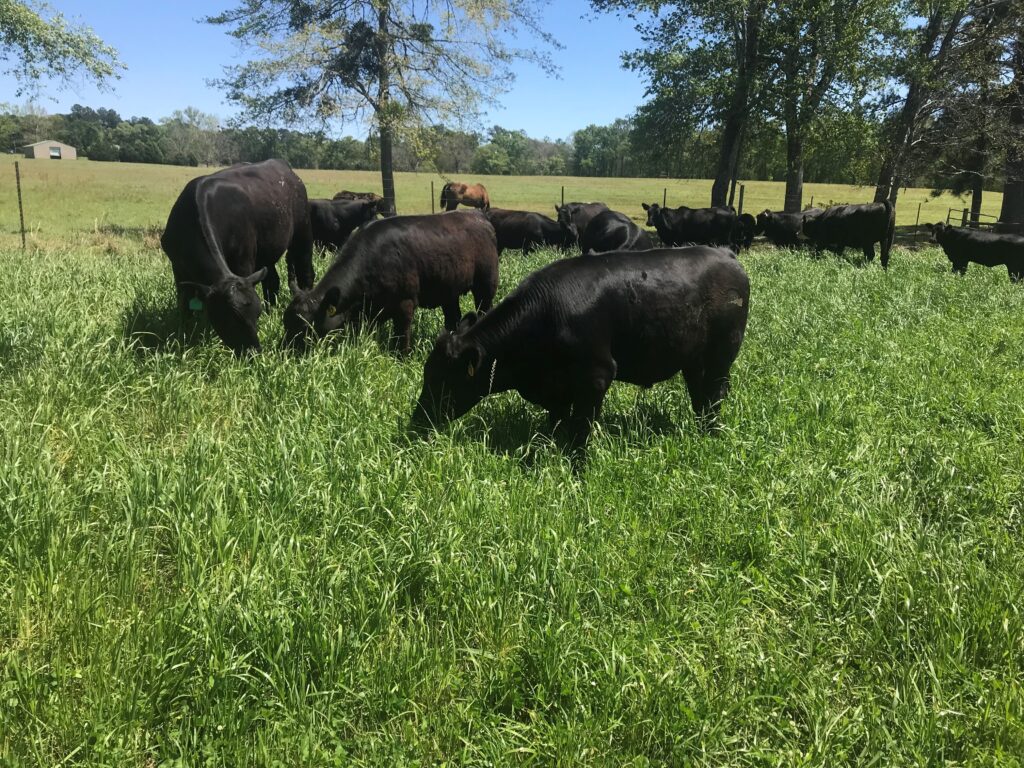 We realize this may be a lot of information to digest not to mention a little confusing, but honestly the process is very simple, and we will answer all of your questions.
So please, if you have any questions, please don't hesitate to contact us directly at the Ranch (850) 830-8556 if you get our voicemail, please leave a message, we will return your call !!   
Please leave a message or send us a text. We would prefer to speak over the phone about orders and information, just due to the vast amount of information.
We will be happy to help answer any of your questions and take your Beef orders TODAY!